Return to Our Doctors page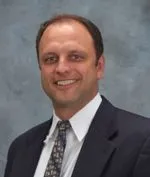 EDUCATION
Botsford General Hospital
Podiatric Surgical Residency (July 1993-June 1995)
Rotating Podiatric Residency (June 1992 June 1993)
Dr. William M. Scholl College of Podiatric Medicine
Chicago, Illinois (August 1988-May 1992)
Magna Cum Laude
Doctor of Podiatric Medicine, Bachelor of Science in Health Sciences

Calvin College
Grand Rapids, Michigan (September 1984-May 1988)
Bachelor of Science in Biology
PROFESSIONAL MEMBERSHIPS
Diplomat of the American College of Foot and Ankle Surgeons
American Podiatric Medical Association
Illinois Podiatric Medical Association
HOSPITAL AFFILIATIONS
Ingalls Memorial Hospital Harvey, IL
Palos Community Hospital Palos Heights, IL
Ingalls Same Day Surgery, Tinley Park, IL
BOARD CERTIFICATION
Foot Surgery, American Board of Podiatric Surgery
Board Certified by Academy of Physicians in Wound Healing
Rear Foot and Ankle Reconstructive Surgery, American Board of Podiatric Surgery
Board Certified American Academy of Podiatric Sports Medicine
PUBLICATIONS
Mehler, A., Brink, D., Eicklneier, K., D., McGuire, J.,
"Marching Band Injuries, A One Season Survey of the University of Michigan Marching Band."
J. Amer. Pod. Med. Assoc. 86: 407-413, 1996.
Brink, D., Eickmeier, K., Levitsky, D., Solomon, M.,
"Subtalar and Talonavicular Joint Dislocation as a presentation of Diabetic Neuropathic Arthropathy with Salvage By Triple Arthrodesis" J. Foot and Ankle Surg. 33: 583-589, 1994.

Brink, D., Stuck, R., Streit, N., Sterberg, L.
Serratia Marcescens as a Cause of Postoperative Infection in a Total Joint Implant." J. Foot and Ankle Surg. 32: 227-231, 1993.

Kaczander, B., Rottenberg, M., Brink, D., Eickmicr, K.
"Audio Lecture: Principles of Podiatric Rehabilitation."
Foot and Ankle Quarterly. Data Trace Medical Publishers, Inc., Vol. 7, No. 1., Spring 1994

Brink, D., Levistsky, D. "Cunieform and Cuboid Wedge Osteotomics for
Correction of Residual Metatarsus Adductus: A Surgical Case Report."
J. Foot and Ankle Surg. 34: 371-378, 1995.